New solution in H2S measurement in Y-Grade NGL fractionation
SpectraSensors TDL Analyzer offers improved method for critical measurement of hydrogen sulfide
The Tunable Diode Laser technology eliminates errors faced in traditional methods used for the critical measurement of Hydrogen Sulfide in NGL fractionation plants. The TDL analyzers are low maintenance and has low cost of ownership.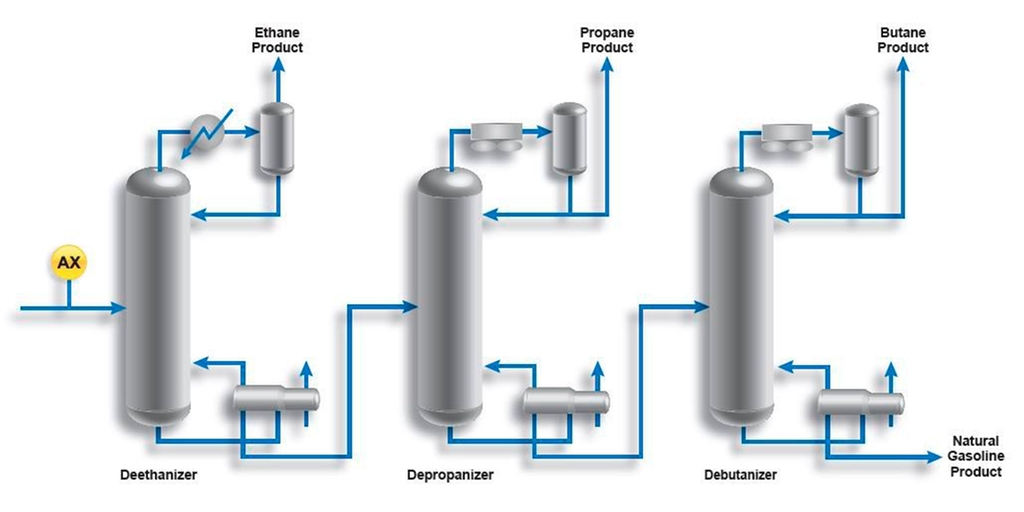 Benefits At a Glance
Fast, high sensitivity measurement of hydrogen sulfide

Tunable Diode Laser and Detector are isolated, protected from the process gas and contaminants

Low cost of ownership - no lead acetate tape or GC carrier and detector gasses to buy

TDL differential spectroscopy technology avoids interference from changes in background compounds
The Challenge
Issues with traditional measurements
Lead acetate paper analyzers have been used but they require frequent replacement of the tape and disposal of the tape is problematic because it contains lead. Gas Chromatographs(GC) equipped with Flame Photometric Detectors (FPD) are also used. FPD's experience coking and flame-outs with hydrocarbon streams and are maintenance intensive. GC's have relatively long measurement cycle time
Our Solution
The SpectraSensors TDL analyzer offers a new solution for the critical measurement of hydrogen sulfide. There are no cylinder gasses to replace, so the analyzer is very low maintenance and has low cost of ownership over the life span of the analyzer. The high resolution TDL technology eliminates errors from interferences that have hampered other spectrometric approaches. Analysis time with Tunable Diode Laser technology is fast with results updates in seconds.
Contact
Endress+Hauser Middle East

Control Tower, 17th Floor
Motor City
P.O. Box 473547
Dubai
United Arab Emirates