Proline Prosonic Flow 93C
Ultrasonic flowmeter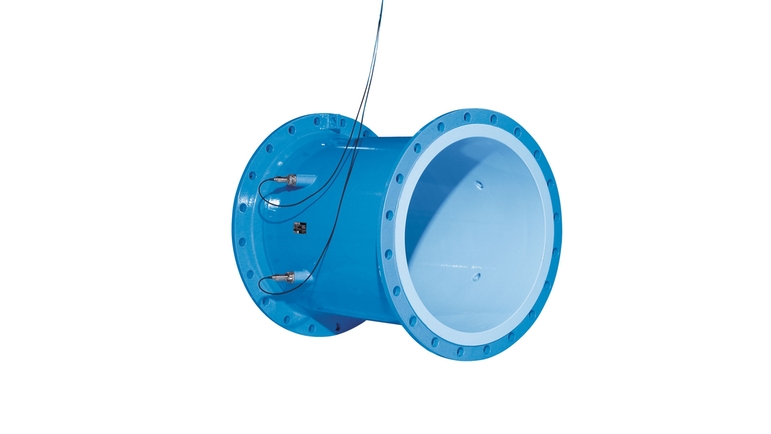 Accurate flowmeter for large pipes up to DN 2000 and with a wide range of outputs
The Prosonic flow 93C Inline is designed for water and waste water applications. The measuring system consists of a combination of a Prosonic Flow 93 transmitter in wall mounting housing and an optimized version of the Prosonic Flow W insertion sensor. By the use of Prosonic Flow 93C Inline, you profit from the fundamental, high accuracy of an ultrasonic flow measuring system and the possibility of a traceable calibration.
Quick selection
Choose from our suggested options
Individual configuration
Continue your selection from all possible options
Benefits

No production losses – removal or replacement of sensor elements without process shutdown

No additional pressure loss – full bore design

Process transparency – diagnostic capability

Highest performance – extended functionality and diagnostics

Flexible data...
Field of application

The measuring principle is independent of pressure, density, temperature, conductivity and viscosity

Inline flow measurement of process water saltwater, demineralized water, drinking water and wastewater

Device properties:

Internationally recognized...
Documents / Manuals / Software
Accessories / Spare parts
Kit power s.b. PSONIC9X 85-260VAC

Kit P.s.b. PSONIC9X 20-55VAC16-62VDC

Kit 10 fuses 250 VAC T800 MA

Kit 10 fuses 250 VAC T 2A00

Kit amplifier 93 2CH WEA EX

Language: FR,ES,IT,NL,PT,DE,EN

Kit amplifier 93 2CH EES EX

Language: FR,ES,IT,NL,PT,DE,EN

Kit amplifier 93 2CH SEA EX

Language: JA,ID,EN

Kit amplifier 93 2CH CN EX

Language: ZH,EN

Kit com 53/55/83/93 curr./freq. out Ex

Kit commodul current/freq./2Relay Ex

53/55/83/93/65

Kit I/O Profibus PA Ex

50/53/55/80/83/93/65

Kit I/O 93 Profibus DP C13 Ex

Kit I/O Foundation Fieldbus C02 Ex

53/55/83/93

Kit I/O Foundation Fieldbus C14 EX

53/55/83/93/65

Kit Commodul current out 3 Interface Ex

53/55/8X/93/65

Kit display modul Wall enclosure

53/55/83/84/93/8CN/8DF

Nr

12

Order code

50096840

Kit 10 cable glands M20x1,5

Nr

12

Order code

50098042

Kit 10 ext. M20x1.5/NPT 1/2" (plug PVC)

Nr

12

Order code

50098041

Kit 10 ext. M20x1.5/G 1/2" (plug PVC)

Nr

12

Order code

50098037

Kit Cable gland Profibus PA

Nr

12

Order code

50094984

Kit Cable gland Found. Fieldbus

Kit Ground terminal / Cover clamp

Kit 2 Screening sheet wall enclo.

Prosonic Flow 93, retro fit kit In/Out

Overview auxiliary equipment see spare part picture

Prosonic Flow 93, transmitter

Prosonic Flow W, flow sensor set

For use with Prosonic Flow 90/91/93

Prosonic Flow 91/93/93T,sensor cable set

Prosonic Flow 91/93 W/P, conduit adapter

Transmitter 91/90/93, Mounting set

Prosonic Flow 93, software package

Software kit