IIoT in the chemical industry
Unlock the full potential of field instrumentation to increase productivity and reduce shutdowns
IIoT is a hot topic. But what exactly does it mean for the chemical industry? In short, IIoT refers to an information system that enables connectivity among sensors. At Endress+Hauser we believe that this network can deliver exciting new benefits around our customers' business processes by making smart use of the vast data produced by instrumentation. Chemical companies looking for an edge can use this information to reach the next level of productivity in the safest way possible.
What IIoT can do for you
Margins are thin and competition fierce in the chemical industry, so why not take full advantage of technology to improve efficiency? Your field instrumentation produces vast amounts of data that so far remain largely untapped. To create real value, this data needs to be analyzed and translated into actions. That's why we have developed our Netilion ecosystem with various IIoT applications that turn field data into actionable information bypassing the automation pyramid.
Utilize the data of field instrumentation in a new dimension – our apps and algorithms translate data into actionable information

Get more insight into your installed base and make better decisions to improve maintenance, production, operation and supply chain

Create digital twins automatically via edge devices with a simple plug-and-play system, no need to touch your DCS

Solve unexpected instrumentation errors with your tablet or smartphone from wherever you are
Find out how we can support your digitalization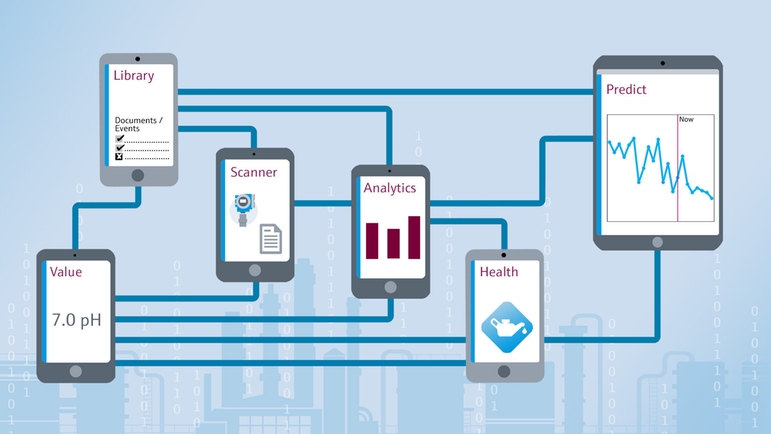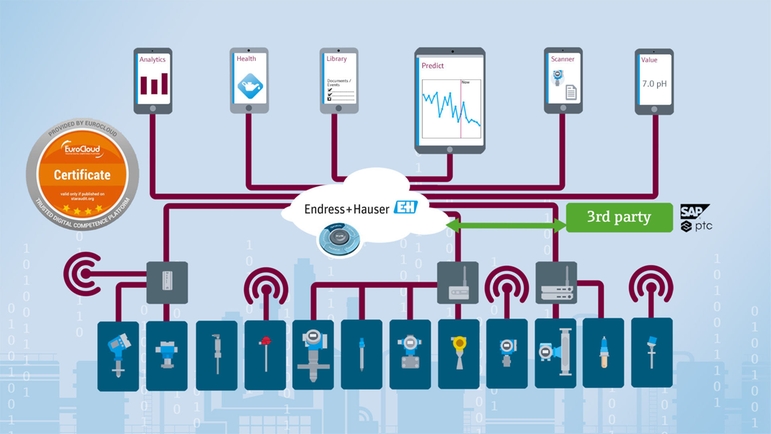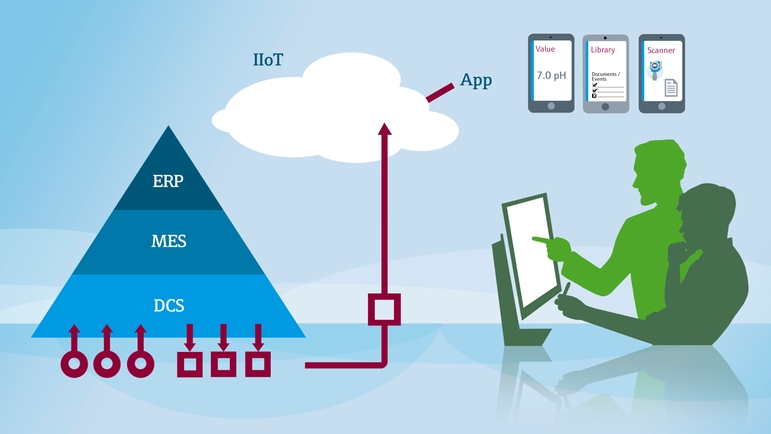 Applications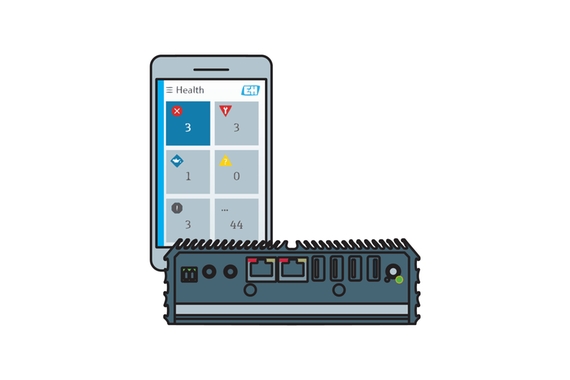 Utilize the data of field instrumentation in a new dimension
Connectivity is key for digitalization. Endress+Hauser is approaching connectivity in two ways, either via edge devices or by connecting devices directly to the IT:
Edge devices make the bridge between the field, the instrument and the Endress+Hauser cloud. They are easy to use and install, in a plug-and-play manner

Devices equipped with a SIM card have the capability to connect directly to the Netilion cloud without any edge device in between – bringing boundless new possibilities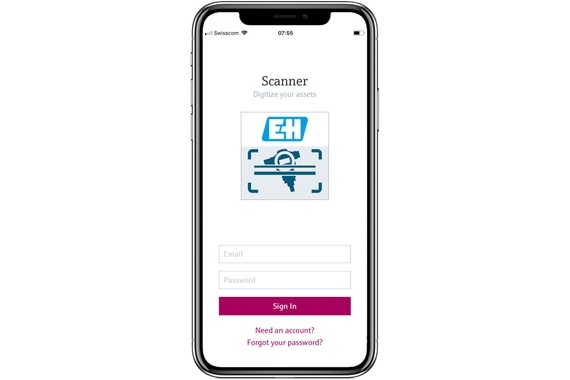 Scanner app: create digital twins in less than 60 seconds
The foundation of all the digital services in our Netilion offering is the Scanner app. With it, you can create digital twins of all assets in your plant in no time. You simply scan the QR code which is available on all Endress+Hauser devices and many third-party products or you read out the RFID tag to create its digital twin incl. photos, tags, GPS coordinates, criticality parameters, serial number etc. With your digital twins ready, you can now make use of additional Netilion services.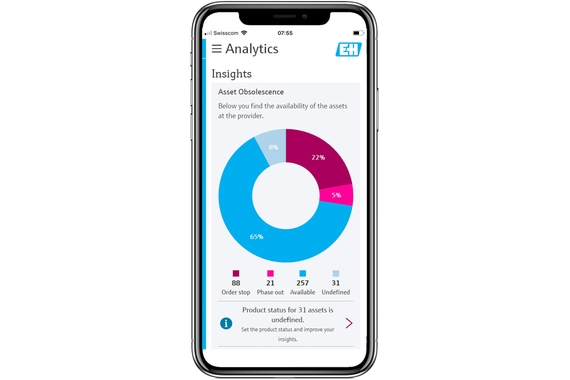 Netilion Analytics: make your plant transparent
Netilion Analytics offers continuous and automated analysis of your digital twins. Analytics generates a live report, showing you a concise analysis of your installed base. With just a few clicks, you get full transparency on the number of assets, manufacturers, obsolete devices and possible successors. As a maintenance manager you have KPIs such as number of suppliers and plant shutdowns – with Analytics you have the tool to improve in all these areas, on all your devices and wherever you go.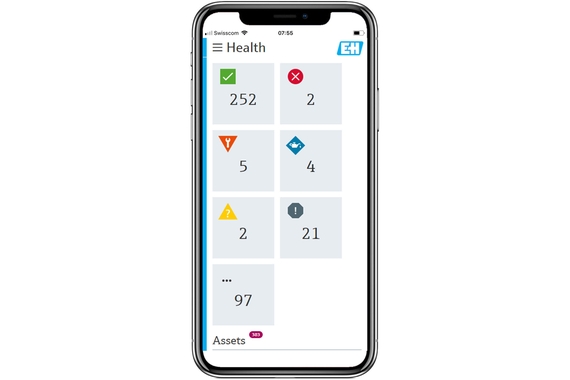 Netilion Health: everything under control wherever you are
When an unexpected error occurs, quick action is crucial. That's what Netilion Health is all about: the digital service identifies the error and gives instructions on how to solve it. No need to walk back to the office and search for documentation. You can solve your problem from wherever you are. With Netilion Health, employees can reduce time spent in the plant and increase their productivity. And if you're worried about hazardous areas, we got you covered with our tablet Field Xpert SMT70.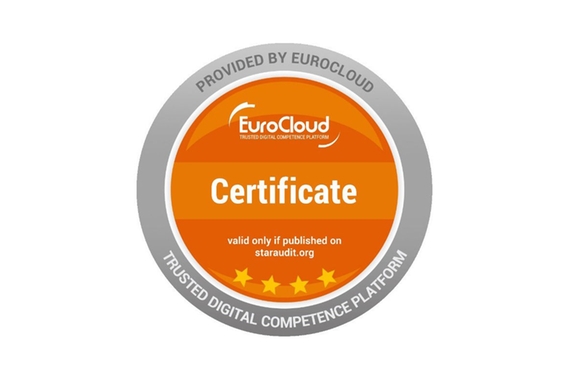 Data security: certified from head to toe
In the chemical industry it's all about safety. This also extends to the digital world, which is why our complete offering is certified to ensure maximum data security. From the edge device to the customer data in the cloud – we use the most modern safety mechanisms:
Encryption methods with long key codes (HTTPS / TLS with SHA-256)

Cooperation with certified data centers (e.g. ISO 27001)

Certification by independent authority, licensed by "EuroCloud" with a 4-star rating
Benefits
Downtime and unplanned maintenance are a common issue in the chemical industry. IIoT and big data are offering exciting new possibilities to tackle these issues. Endress+Hauser has developed the concept and the tools to help our chemical customers start digitalizing their plants in a safe and simple way. With us as your long-term partner at your side, you can embrace IIoT to improve manufacturing processes and drive worker productivity.
30%

of assets installed in plants are obsolete and this leads to unplanned shutdowns.

25'000

health conditions available for you.

0 hours

of programming effort in the DCS/PLC thanks to automated update of replaced devices.