Accurate air flow measurement in waste water treatment plant
Differential Pressure flow meter helped reduce energy consumption and increase plant efficiency
Aeration efficiency and selection of right blowers are the most important factors in waste water treatment process to maintain the oxygen demands. Aeration typically consumes 60% of the total energy consumption of the plant. Hence, air flow measurement is one of the critical parameters to optimize efficiency of aeration systems. Our cost effective differential pressure flow meter helped this sewage waste water treatment plant in the Middle East to meet process requirements and save energy.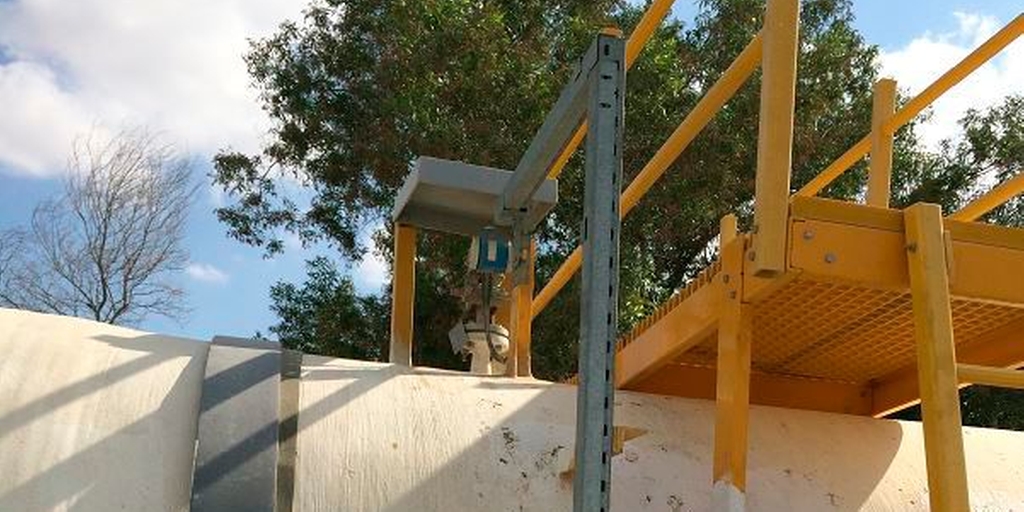 Benefits at a glance
Reliable air flow measurements helped match blower air flow to the process requirements

Enabled scheduling of blower operation to maximize longevity

Avoid idle operation and bleeding of the air leading to lower energy consumption

Reduced installation costs and time as no additional hardware was required for installation

Cost savings with modular concept for easy replacement of sensor, display or electronics
The Challenge
Selecting the right technology and engineering was extremely important for this application considering that the blowers discharge pressure was very low (approximately 15 to 20 mbar) and we were dealing with a GRP pipeline of size 2000 mm. The customer was looking for a reliable solution to measure the flow rate and long term cost benefits.
Our Solution
Adhering to the international flow standards we fulfilled the process requirements for:
The right technology with a proven track record for these kind of applications
Single point of contact for all aspects of the installation
Reduced installation costs and time, no additional hardware required
Elimination of leakages and reduction of pressure loss from sensor to transmitter due to the compact design of the flow meter
Contact
Endress+Hauser Middle East

Control Tower, 17th Floor
Motor City
P.O. Box 473547
Dubai
United Arab Emirates